We will be celebrating our 2020 graduates on May 31, 2020 with a special presentation during our Sunday service as well as a "Drive Through" Graduation parade at the church at 4:00 pm that same day. If you would like to give the graduates a card or gift, you can mail that to the church prior to the parade. A list of the graduates' names is on our website and in the app.
May 31 is UP WEEK where students in Kindergarten-12th grade will be moving "UP" to the environment congruent with the grade they will be in this coming Fall. Some students will stay where they are, but students who are in Kindergarten, 4th, and 6th grade will be moving into a new ministry environment. Learn more at:
auroracommunity.org/upweek
Prayer is the pathway to peace. You are invited to a time of corporate prayer Thursday nights at 7:00 p.m. We will pray together using zoom. You don't have to drive anywhere just turn on your computer and join us. This Thursday, May 21, we will be sharing communion together during the gathering. Email
info@auroracommunity.org
to get the prayer meeting link.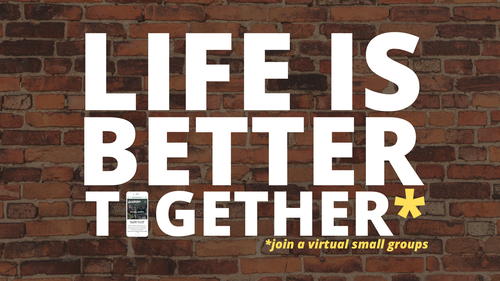 We believe that doing life together with other believers is critical to your walk with God. We have a variety of groups that are designed to surround you with like-minded people and help you grow in your walk with God. New groups starting soon. Learn more at
auroracommunity.org/groups
Aurora needs 100 subscribers to customize our URL with YouTube. When we do this, it will become another usable platform for "church on-demand" that'll be easy for others to find. To subscribe to our channel, go to YouTube and select browse channels. Search "
Aurora Community Church
" and then hit "subscribe. Thank you for helping us continue to reach more people through this platform.
Looking for something you can't find on our website, or have questions?
Send us a message through this form and one of our team will get back to you as soon as possible!